We're Palm Beach County's Tax Relief Experts
The IRS is the most powerful collection agency in the world and it can be very intimidating and frustrating to deal with them on your own. Palm Beach Tax Relief will be right by your side to help you find relief and walk you through the tax relief process!
Discover the
7 secrets today
The IRS has been keeping secrets.
Protect yourself and grab this free copy of the 7 Secrets the IRS Doesn't Want You To Know!
The IRS is the most powerful collection agency in the world and it can be very intimidating and frustrating to deal with them on your own. That is why you need a knowledgeable Enrolled Agent in your corner to walk you through the tax relief process!
Trusted Tax Resolution specializes in helping FL Taxpayers get back on track with the IRS!
Decades of tax relief service in Palm Beach County 
Dealing with the IRS can often feel overwhelming, intimidating, and seem impossible. If you have a tax problem, you already know the IRS has the power to destroy your life! They can drain your bank accounts, place liens against your possessions, and even garnish your wages. These IRS collection actions can often leave you struggling to survive.
Palm Beach Tax Relief has the right team of experts and the right tax relief systems needed to solve your tax problems quickly and affordably. If you find yourself at odds with the IRS, we provide tax relief programs to taxpayers in the Palm Beach County area. Our skilled team will face the IRS or state department of taxation for you. Concentrate on what you do best while we work to get your taxes back on track.
Would you go to court without an Attorney?
So, why would you go before the IRS without representation? You are entitled to, and deserve, an advocate in your corner fighting for the best possible solution to your problem.
My name is Diego F. Chiriboga and I have been a Federally Licensed Enrolled Agent right here in West Palm Beach for just shy of a decade. I have dedicated my practice to IRS representation and tax preparation. I specialize in finding solutions to my client's IRS nightmares and helping them sleep better at night. Every tax problem has a solution and I'd love to work with you to find yours.
Schedule your FREE Tax Resolution Consultation with Diego
I know the incredible stress that tax problems can put on a person. The reality is though only you can take the first step in resolving your issue. Every day you put off seeking help penalties and interest are continuing to add up. Quite literally your problem may be getting worse every day!
I want to make the first step in solving your tax problem as easy as possible. I want to meet with you one-on-one, for free, to go over your unique situation. You have absolutely nothing to lose! If after hearing the details I believe I can help you, we will create a plan to move forward to resolve your IRS problem.
Please give me a call today at (561) 228-6191 to schedule your FREE appointment.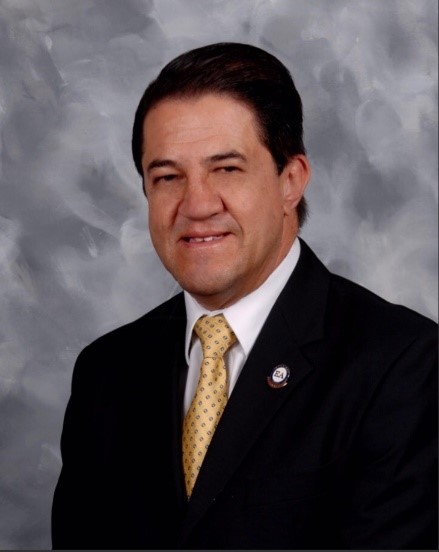 Diego Chiriboga, EA Founder of Palm Beach Tax Relief
Custom Tax Relief Solutions For All Your Tax Needs
Custom Tax Relief Solutions For All Your Tax Needs
Tax Debt Settlements
Looking to finally put your tax problems to rest? We can help! Palm Beach Tax Relief has the expertise, the skills, and the knowledge needed to help settle your tax debt once and for all. You need the right team to help move your life forward — we can investigate your case, find which settlement you qualify for, create a custom tax strategy, and get you the relief you deserve.
Unfiled Returns
Having unfiled returns is one of the most common tax problems. It doesn't take much in life for tax returns to not be a priority. This is something you'll want to address quickly; failing to file your tax returns is ultimately a criminal offense. If you do not file, you can be prosecuted and punished, possibly with jail time. Avoid all the stress by allowing us to handle your taxes for you!
Federal Tax Liens
Tax liens may be filed against you, your spouse, or your company depending on how the tax liability was incurred. When you get a FTL everything you own is in jeopardy of becoming property of the government. Don't lose everything you've worked so hard for. Call Palm Beach Tax Relief today and win your financial freedom back!
Payroll Tax Issues
One of the most serious tax problems is the failure to collect, account for, and pay to the government any payroll taxes that were, or should have been, withheld from employees. If the IRS suspects you of failing to pay payroll taxes. you are at risk of severe fines, interest rates, and even criminal charges. Save your business the hassle and let Palm Beach Tax Relief put your business back on track.
Bank Levies
A levy is the IRS's way of getting your money and your immediate attention. What they are saying is, "We have tried to communicate with you, but you have ignored us. If you own it, we can take it." That includes bank accounts, cars, stocks, bonds, boats, pension checks, paychecks, and even Social Security checks! Call Palm Beach Tax Relief today and save your assets from the hands of the IRS. 
Wage Garnishments
If you owe back taxes, the IRS has the right to collect up to 75% of your hard earned wages. Your employer will have no choice but to comply with the IRS's request and leave you with barely enough to pay the bills. It's frustrating to have your hard-earned income snatched away by the IRS. Stop Wage Garnishments before it's too late by calling Palm Beach Tax Relief ASAP.
They've experienced Tax Relief, you can too!
Due to the 2008 real estate crisis and some bad business decisions I ended up owing more than $1.2 million to the IRS. For more than decade it was a relentless attempt from them to collect. Without getting too much into details of how this happened I know now that I am paying the government $200 per month only. I have to say that Diego really knows what he is doing!
I owed the Federal Government over $65,000. When I called Palm Beach Tax Relief for help, I had no way to pay such a large amount due to financial hardship. They assisted me to get into a Currently Non-Collectable status with the IRS. More recently they let me know that more than $46,000 of that tax debt were removed from my account. I am incredibly grateful to Diego for his help!
Experience tax debt relief today!
2101 Vista Parkway
West Palm Beach, FL 33411